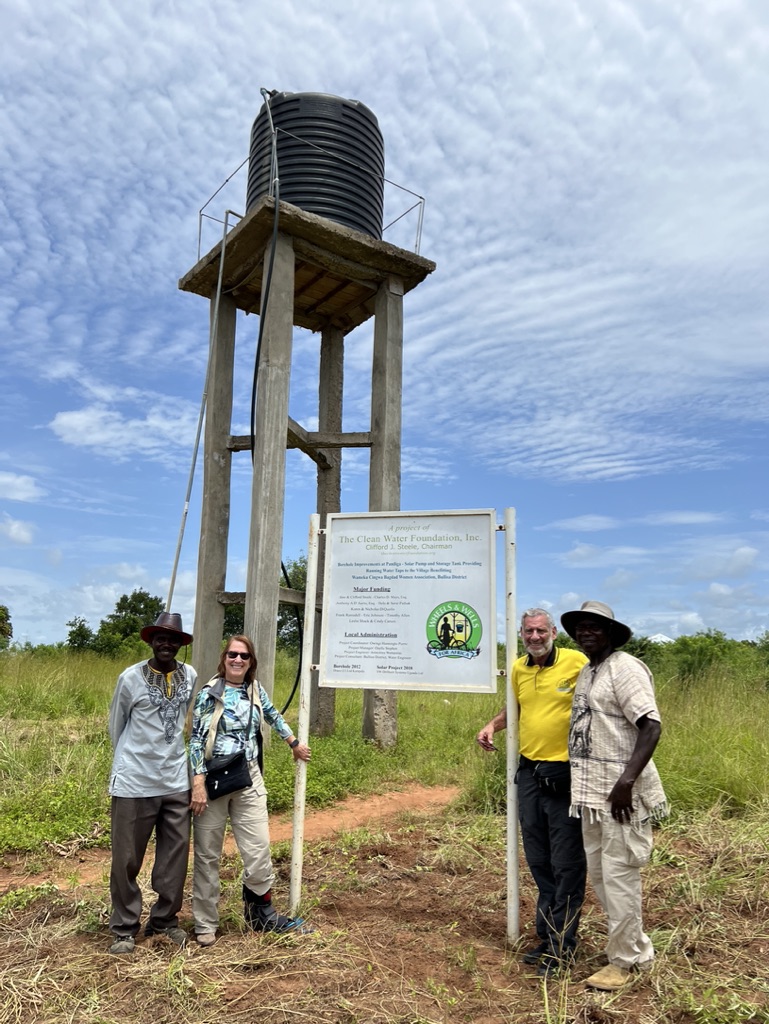 A Letter from our founder
Cholera deaths from polluted water sources are rampant in the heart of central Africa. Women travel as much as several miles to join long lines to fill jerry cans with polluted surface water. We have completed 7 borehole projects bringing pure water into the center of these villages. We are now providing pure water to about 10,000 people who previously had no source of clean water to cook, wash, or drink.
Still the water line is long and slow. The boreholes themselves produce enough water so that a solar-powered electric pump under the nearly constant African sun, can keep a 10,000 liter elevated tank full and ready to serve the entire village. We pipe this water from the tank to 8-12 locations distributed throughout the village and neighboring vegetable fields. With this storage capacity and remote taps, the entire population can just turn the spigot handles and fill their containers with only short distances to carry.
Any donation will help make an impact. Your contribution means so much to so many people. Once developed, our deep boreholes remain productive even during the annual dry seasons, when many shallow wells bored by other organizations go dry. Our projects are designed to be easily maintained and to produce pure water virtually forever
–Cliff Steele, Founder
the clean water foundation Team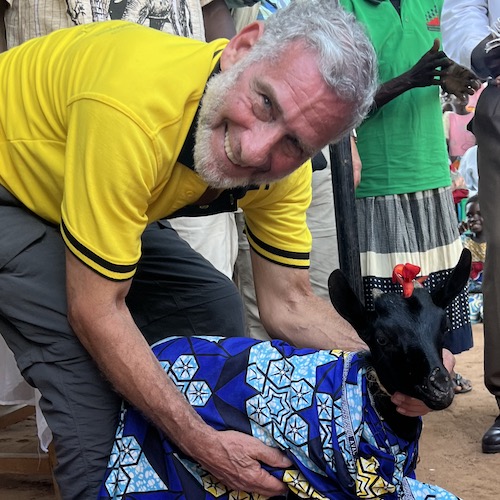 Cliff Steele
After visiting Central Africa and seeing the need for both wells for clean water and bicycles for travel, he established the Foundation. Initially bikes were provided to make the greatest impact at the time, but then emphasis shifted to drilling wells when more money was raised. Cliff is a retired trial lawyer, pilot, woodworker, turner, photographer, and world traveler. "When you see the world, you realize how with a little work here, so much is accomplished elsewhere."
Owinji Milton
Milton is a safari travel guide and driver, dividing his time between Kampala and the village of Pandinga, Uganda. He speaks several languages and 57 dialects of Swahilli. Milton works with Cliff to find the best solutions, technology and professionals to complete projects. He makes recommendations on future projects depending on village need, and commitment of the community.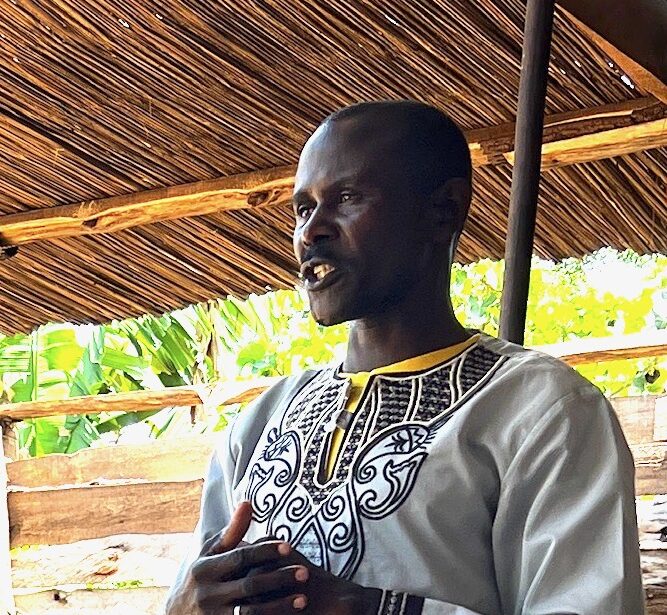 Ozelle Stephen
Stephen is a construction engineer and a minister, living in Kampala, Uganda with his wife and children. He oversees the details of each project and then works with the community to implement protocol to manage each new water system, and insure good water hygiene is practiced. He addresses and manages issues that arise and then files complete, detailed, and accurate reporting with our U.S. office.