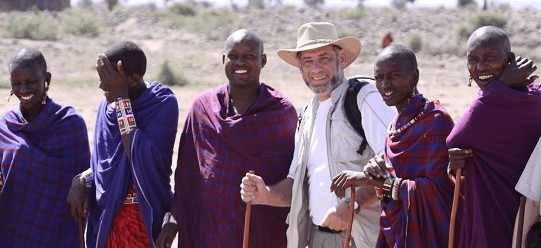 How it started
In 2008, Cliff & Jane Steele went on safari in Uganda and then gorilla trekking, available only in the volcanic range of 3 landlocked countries in the heart of Central Africa. While there, Cliff befriended Milton, a lodge employee and they bonded over their life experiences. Milton explained how the lack of clean water affects his family and the village where he grew up and where they still live.
Milton's story resonated with Cliff and so he continued contact with Milton after he returned home. Together they searched for the best borehole drilling companies in Uganda. Cliff contacted friends and relatives and aggregated enough to complete the first borehole in the village of Pandinga.
Where We Help
Clean Water Foundation (CWF) Report 2020
Since 2012 we have worked in three 3 districts in Uganda; Buliisa, Masindi/Kiryandongo and Mubende, with seven (7) targeted villages as beneficiaries.
How we help
In the annual dry season these contaminated water sources may be as far as several kilometers distant from the villages to which the women must return, and may require a daily walk of 1-2 hours. I watched 40-liter plastic drums get filled one cup at a time with brown bacteria-laden water. This heavy burden was then hand-carried back to the village.
Disease from water-borne causes was rampant and unceasing, including bacterial diarrhea, hepatitis A, and typhoid fever. Cholera in particular takes a heavy annual toll on young children and infants. A single deep-water well can provide pure drinking water to an entire village of 500-2500 people. This virtually eliminates the spread of water-borne disease and the avoidance of morbidity and mortality associated with unsanitary water.
A one-time investment in a deep borehole provides pure water virtually without end, even in times of severe drought. We pay no salaries or commissions and have less than 1% in overhead and total non-project expenses. Our committed volunteer staff has worked with us for over 12 years. With their help, we have completed 7 projects and now bring thousands of villagers clean water.